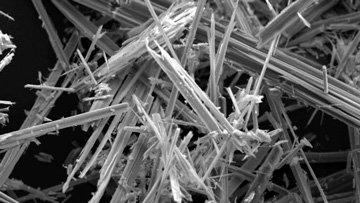 Buildings and other structures built before 1990 are more likely to contain asbestos than those built after 1990.
Asbestos is extremely dangerous and a single fibre inhaled into the lungs can cause serious illness and possibly death.
The Qld Government heavily regulates the removal of asbestos material to ensure the safety of all members of the general public. The removal of over 10m2 of asbestos material requires a licensed contractor and may require air monitoring to ensure a safe working environment is maintained.
It is still legal to remove less than 10m2 of non-friable asbestos material without licensing but it must still be disposed of in the correct manner. We are E.P.A. Certified for the safe removal of asbestos waste which means we can safely transport and dispose of the waste when you're removal project is finished. There are plenty of online resources that show how to safely remove and dispose of asbestos and we recommend that you thoroughly research asbestos removal and the associated dangers prior to embarking on an asbestos removal project. If you don't feel confident with removing the asbestos yourself there are companies such as Aztech Services that provide professional asbestos removal services throughout the Gold Coast and Brisbane.
The skip bins we supply come double lined with industry standard lining. We also supply high quality duct tape as it is the responsibility of the customer to seal the lining prior to our truck coming to collect the bin.
The asbestos waste is then taken to the appropriate waste management centre and disposed of appropriately.